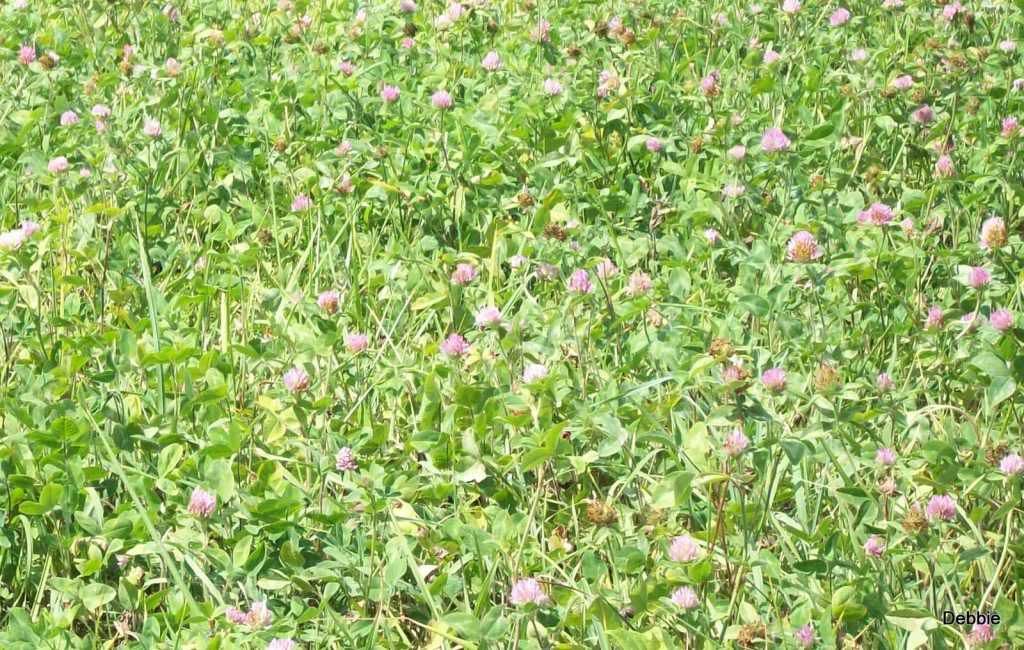 A yard full of nothing is all Mom saw out the window, but in her mind, she saw piles of mud-caked laundry that would never come clean. Her vision sent her to the gardening center for a supply of grass seed. With a wave of his hand, the clerk directed her to a couple of stacks of seed. The bag she started to pick up was torn, so she chose one from the other stack. It was not until the seed was already spread that she noticed the bag clearly said "Clover".
A yard full of clover felt luxurious on bare feet. It did fulfill its purpose in eliminating mud, but when the blossoms emerged, every bee in the neighborhood came to our house for dinner.
Flash forward 50 years, to another generation, to another time and another place. The bathroom desperately needed to be painted. Before I could do that, though, I would need to patch several sizable holes in the wall. I had done this kind of thing before, and knew just what to do. In fact, I looked forward to seeing the finished product—a wall without spot or blemish. What I didn't know was that the little tub of patching plaster looks a lot like the little tub of grout. I did notice the texture didn't look right, but since we had opened it quite a while ago, I assumed it was just getting old. When it dried with the consistency of sandpaper, I realized something wasn't right.
If you ever have to patch a hole in your wall , make sure you don't grab the tub of grout. Finishing that job was
so
much harder, and
so
much more work than it should have been. The holes are filled and the paint is dry, but I can never go into that room without remembering the blunder I made.
Our lives are full of choices. If we make the wrong choice, there are consequences we will have to live with. Sometimes, they are not too difficult to live with—clover instead of grass, or a wall full of grit. They can be more troublesome, though—hundreds of bees buzzing around your yard, or raw knuckles and aching shoulders. So, we live and learn, and next time, we choose better.
There is a vital choice that every person will be required to make at some time, and it will have eternal consequences. "Choose you this day whom ye will serve…" You really want to get this one right, because no matter how sincere and committed you are, if your faith is not in Jesus Christ, in the end, nothing else will matter. Don't allow procrastination, distractions, and assumptions to keep you from knowing Christ. Decide today to serve the Lord.